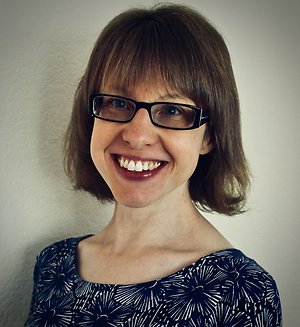 Counselling and Psychotherapy in Kegworth, Loughborough and South Nottingham.
Hello there and a very warm welcome to my website. I'm Sharon and I provide counselling and psychotherapy in Kegworth, Loughborough and the South Nottingham area.
How are you today?
We are all facing difficult and challenging times with the current situation regarding COVID-19. Perhaps you are feeling isolated or struggling with the effects of lockdown? Perhaps you are a frontline worker who needs some support? Are you are feeling anxious, low or overwhelmed? Perhaps you are grieving for someone who was close to you?

Or perhaps something else is bothering you and keeping you awake at night? Or perhaps you are feeling stressed, suffering from panic attacks or finding yourself frequently close to tears?

You are not alone. Sometimes it's not easy to talk to someone who already knows you like a family member or a friend. Sometimes it's not easy to feel understood and fully accepted for who you are.


Counselling and Psychotherapy can help you.
I am experienced in counselling clients who have experienced difficulties with :
Stress

Grief

Relationships

Panic Attacks and Anxiety

Bereavement

Depression

Coming to terms with a chronic or long term health condition.

I am a qualified counsellor and hold a diploma in Transactional Analysis from The Berne Institute. I am continuing my development in Advanced Psychotherapy training in Transactional Analysis. I am committed to providing counselling and psychotherapy in a safe, confidential and non-judgemental environment. I work with individuals over aged 18 and groups, with the aim of enabling you to enhance your life and to live it more fully.

I have the appropriate registration with UKATA (UK Association for Transactional Analysis) and EATA (European Association for Transactional Analysis) and adhere to their code of ethics. I also attend regular supervision. Supervision is a requirement for a counsellor or psychotherapist, whether they are a fully qualified psychotherapist or a trainee psychotherapist. Supervision forms part of a therapist's ethical practice and ensures that you are receiving the most appropriate care. To find out more about me and my journey to becoming a trainee psychotherapist, visit the About me page

Currently therapy sessions are not being held face to face however, sessions are available on the telephone or using FaceTime. I have a number of reduced rates spaces available for those financially affected by COVID-19. Please contact me for further details.

Finding a therapist you feel comfortable with is important. Our initial session gives us the opportunity to meet and have a discussion about what you would like to achieve from coming to therapy, whether we are able to work together to achieve this and ask any questions you may have about counselling, psychotherapy, transactional analysis or me and my training to become psychotherapist. More information on how I work is available on the Transactional Analysis Counselling & Psychotherapy page. This initial appointment will take between 60-90 minutes.

Coming to see a counsellor can be a little daunting for some people at first. I have answered several of the most common questions about counselling and psychotherapy on my FAQ page, however if you have a question which is not listed on this page please feel free to contact me either by telephone or Email me

My practice is located in Kegworth, a village just 10 miles south of Nottingham city, on the border of Derbyshire and Leicestershire. The practice is located just off junction 24 of the M1 and is within easy reach of Loughborough, Shepshed, Derby and South Nottingham. The following areas of Nottingham are close by Clifton, Ruddington, Long Eaton and Beeston.

You can find out more about where I practice from Here. . Free off street parking is available. Access to the practice and my therapy room is via steps, if this is a problem for you please contact me to discuss your requirements.

To book your initial appointment or for more information, please telephone me on 07895 407159 or Email me
I look forward to hearing from you.
Take care.
**** NEW FOR 2020****
I am offering a number of counselling spaces at a reduced rate for students or those financially affected by COVID-19. If you would like more information on this service please contact me on 07895 407 159 or Email me or visit the Transactional Analysis Counselling & Psychotherapy page. .

*** Coronavirus Update***
Due to government advice regarding coronavirus, I am not currently offering face to face appointments. Therapy sessions are being conducted over FaceTime or the telephone. Contact me for further details.